WELCOME TO MIKE'S WINDOW CLEANING

We offer Residential Window Cleaning through Vernon, Coldstream, North West Side Road, and Surrounding Areas
CALL US AT (778) 760-3911
Cleaning the gutters of a home or business takes skill, grit, and expertise. Mike's Window Cleaning is proud to combine all three.

We are the area's leading local gutter cleaning company. With years of experience, we've developed a strong reputation as a stellar service provider, delivering top-quality service at a highly affordable price. No matter the size or scale of your property, you can count on us for all your gutter related needs.
Fast, Professional Gutter Cleaning Services
​​​​​​​
As a local contractor, we understand the need for speedy service. When you need your gutters cleaned, you need the job done as quickly as possible.

That's why we've modeled our business around two things: fast response times and quick turnaround times. We'll not only arrive at your location promptly, but we'll also get your gutters back to pristine condition sooner. By utilizing lean business principles, we've managed to streamline our services, minimize project bloat, and perform all our services in record-breaking time. Getting your gutters cleaned has never been easier—or more convenient—as it is with our team.

Complete Gutter Restorations

Why choose Mike's Window Cleaning? It's not just because we're fast. It's also because we're offering the best quality cleaning available.

Each of our gutter technicians is a trained expert with years of meaningful experience. They're tradespeople: They take pride in their work, and they carry out their duties with the highest standards in mind. With their expertise, we guarantee that your gutters will look their very best.
Meticulous Gutter Cleaners

We start by surveying the entire gutter system. Taking a systematic approach, we look for all signs of potential clogs, dirt, and debris, as well as any other potential issues with your gutters. We then follow a meticulous cleaning process, beginning with debris removal and ending with a thorough gutter flush. The result? What we're offering isn't just a cleaning. It's a total restoration, from top to bottom, for your gutters. Take advantage!

The Gutter Cleaning Company Committed to Customer Satisfaction

We are confident in our ability to satisfy each customer who comes our way. We're professional, we're dependable, and we always go out of our way to help a client. Our team is courteous and respectful. We treat your property with the utmost care and concern. Once we're finished, you can count on us to clean up the worksite too. It's just one of the ways we show our customers that we care.

And because we care, we are happy to offer you a customer satisfaction guarantee. If, by some oversight we fail to meet every one of your expectations, then we want to fix that. Let us know, and we'll do everything we can to resolve the issue and make sure we leave you satisfied with our services. Now that's how you know you have a company you can trust.
Contact the Best Local Gutter Cleaners Today

For the best gutter cleaning services in the local area, Mike's Window Cleaning is the name to remember. We're professional, we're affordable, and we're keeping homes and businesses clean and pristine—one job at a time.

We're happy to answer any questions you may have about our services and prices. To get started, contact us today.
WHAT OUR CUSTOMERS ARE SAYING: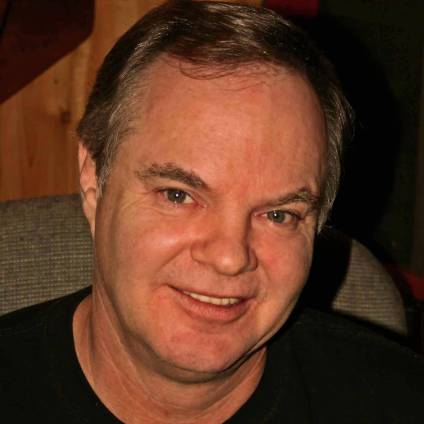 About Mike's Window Cleaning
You're Supposed To Be Able To Do It All, Right?

Your windows may not be perfect, but it's not like cleaning them is rocket science.

Well, you're right - window cleaning is not rocket science. It's an art form. But a perfectly clean window is the only work of art that is best when it goes completely unnoticed.

See, the real art is the view of this incredible part of the world we live in. It's what you see beyond the window frame. Looking at it through streaked, smudged or foggy windows is like framing a giant photograph that's out of focus.

You need someone who knows how to do windows right.


Windows Are What I Do Best

I'm Mike, and my passion is bringing clarity to homeowners in the North Okanagan, one window at a time. For over 20 years I've worked with janitorial services and independently with clients to perfect the art of window cleaning.

I own and operate Mike's Window Cleaning Service, a registered, licensed and insured residential cleaning business that specializes in windows and offers add-on services, such as gutter cleaning and janitorial services.

I professionally clean all your windows by squeegee, then wash the sills, screens and channels. Paint, stickers and bug debris are removed by a wet razor blade and calcium deposits are removed by muratic acid (CLR). I do not use a hose or a brush.

If for some reason a customer is not satisfied, I will immediately fix the problem before collecting payment. I personally guarantee all the work I perform.

To learn more about how to work with me, click here.


Want To Know More About Me?

I have volunteered as a firefighter and first medical responder for 20 years and am still responding. I also spent 12 years as a volunteer of St. John Ambulance. Being of service to the people in our community is an important part of my life.

I'm also a craftsman and an artist. I built my dream home on Lake Okanagan and have taught non-credit painting and guitar classes at Okanagan College. I bring that attention to detail and efficiency to my work when I clean your windows.

Whom Do You Trust To Come Into Your Home?
24 year volunteer firefighter, first medical responder officer (and still responding) deputy fire chief

12 year volunteer of St. John Ambulance
That white spotty stuff; that is on my lower Windows that won't wash off. That is calcium deposits from your sprinkler. Use Muriatic acid that you can get from any hardware store, diluted to one part acid to 10 parts water. Or you can use CLR that most homeowners have. Thin it down with water to about half and half, and spray it on or apply it with a dampened rag. You can also use a brush to rub it in. Toss the rag when you're finished because it will fall apart in the wash. Also wear gloves, because it burns slightly. Wear safety glasses. If you get any on you, flush with water. Then clean the window using lots of soapy water, and then hose it off.

Cleaning the channels at the bottom of your window. Spray with soapy water, use a toothbrush to clean, and then suck dry with a clevis tool on your shop wet /dry vacuum cleaner.

Getting stickers and paint off my Windows. Wet down the window with soapy water, and use a new blade on your razor blade scraper, letting the soapy water act as a lubricant. Never use a razor blade scraper "DRY" on the window, because it will scratch.

Those darn spiders around my outside Windows. You could spray with home defense pesticide from Home Depot around the edges of your window before cleaning because it is the light of the room that the spiders and insects are attracted to, and then remove the spiderwebs with a broom. And then just clean the glass of the window and not around the window because we want the spray residue to keep the spiders away. You should be spider free for a couple of months. Just remember to wear proper clothing and face mask before hand.

Houses with people Smoking or have fireplaces; have a slight greasy residue on your inside Windows and are best cleaned with "TSP" (trisodium phosphate). It is a degreaser that is also used on walls before wallpapering or painting, as well as restaurant owners for their beverage glasses.
I still see a haze on my Windows. You probably have sealed unit Windows and that haze is in between the two panes of glass. There are no practical options other than window replacement. Most Windows are guaranteed for five years.

I can't get my sliding glass window out. You should slide the window fully open, then lift straight up and pull the bottom out. Sometimes you may have to pry at the bottom and try to bring the window to the center and then pulled out. There are spacers at the top which would prevent the window from lifting up. This is for security reasons. You could slide down to the far end. Be careful not to break your window or damage the metal or plastic channels.

Cleaning my screens. Always lift the screens out from the bottom and lift up from the corners, never lift from the center as it may bend and break. You can then take them down to clean by using a brush and hose, or just dust with a damp rag depending how badly they need cleaning.
Sometimes the plastic clips may break and need replacement. That's just because of age and direct sun. You can get replacement parts from any hardware store.

Never wash Windows in direct sunlight on a hot day, the window will dry faster than you can squeegee and leave nothing but streaks unless you're a professional and even then they would be reluctant. Just wait a few hours for the sun to go around the house. It's always best to clean Windows at a moderate temperature, in the shade. Sun glare reflecting off the Windows directly into your eyes as you clean, can be disorientating as well as not healthy for your eyes.

I can clean Windows on my own using just the hose, soap and brush. Yes you can, and have probably made some improvement, but I'm not sure if you would like the results as the Sun goes down. You will still see water spots, depending on how hard your water is. It may be fine for you, but how is it for your friends and family when they come to visit.

What do the professionals use to clean Windows. Although most professionals use just a regular dish soap such as Sunlight dish soap, and sometimes with some TSP added, it is not what's in your cleaning solution, but rather how you handle a squeegee. That takes training and practice.

Wash twice, squeegee once. If you're using a squeegee, wash a couple a Windows at a time, and then wash again. This gives the soap and water time to soak into the dirt and bug deposits, and then wash away after the second time. Then use your squeegee. You should wipe the tops and the side that you start the squeegee on first with a cloth so that the water doesn't follow behind the squeegee and leave streaks. Also angle your squeegee so that the excess flow of water goes to the already wet portion of the window.
Vernon
Armstrong
Coldstream
Killiney Beach
Fintry
La Casa